An Entomological Experience. 18th – 26th June
In conjunction with the Royal Entomological Society's National Insect week  I am very pleased to be hosting my latest exhibition
An Entomological Experience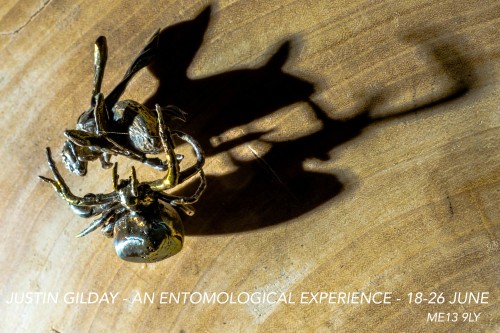 'An Entomological Experience'
An exhibition/event showcasing my collection of entomological silver casting sculptures, portraits of insect life, education, humour and more.
Respect paid to the Rev.J.G. Wood whose entomological education was in literature and drawing , mine in silver and wood.
An interactive immersive installation.
To be held in the grounds of the historic Brenley Farm, Selling, Faversham Kent
ME13 9LY (2 minutes off the M2).
Insect education for all the family.
Bring a picnic blanket to enjoy the countryside environment
&
The Entomological Experience.